Charleston Dream Home - Sullivans Island Luxe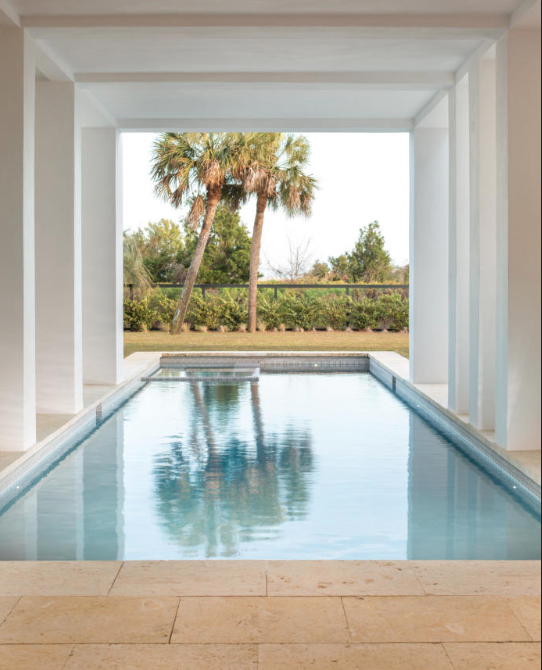 Sullivans Island, South Carolina
Remember this home from Art on the Beach and all its fabulous tile? (per this blog post)
It's only the beginning. Keep scrolling to see the rest of this absolutely magnificent property…
It's truly the most incredible home I've stepped foot in….
If you've never been to Sullivans Island— first of all— you must. It used to be a little secret of Charleston but I think the secret has been let out, thanks to all of our city's recent publicity from travel magazines. Sullivans is my favorite part of the Charleston area. It's a beach town that doesn't feel like a "beach town". It doesn't feel tourist-y. It feels like home.
From the color scheme to light fixtures to THAT STOVE, I am in love. I am obsessed with gold hardware lately. Which is interesting to me because I used to hate gold! I wear a lot of gold jewelry now too. I guess I just like what's kewl and trendy these days.
This FABULOUS kitchen offers Sub Zeros with custom shiplap, Namibia white marble, La Corneau range and hood. Lacquered ceilings, custom banquette, hand made tile, gas lanterns and more…
How about an ocean view from the kitchen?
Master bathroom? I'm just going to leave this here…
I've been seeing the bath tub in the walk-in shower a lot lately. What do you think about it?
The elegant interior design and styling is compliments of Marshall Erb, a designer based out of Chicago.
ps those gold sconces he selected are from Circa Lighting. You can find other gorgeous lighting like this at the Charleston Circa Lighting downtown on King St.
Absolutely incredible!!! I am so glad I got to see this one in person. Someone is going to be living the DREAM here one day.
I'm going to leave you with this zen-tastic image of the screened in porch facing the ocean…
If you'd like more info or if you'd like to peruse more photos (check out the outdoor living space by the pool!), you can visit the listing link here. You can also search all the Charleston homes for sale via that link. Of course, let me know if you have any questions.
Listing provided by Ruthie Ravenel and Chasen McCall of Daniel Ravenel Sotheby's International Realty.
All photos by Josh Corrigan of Ellis Creek Photography.